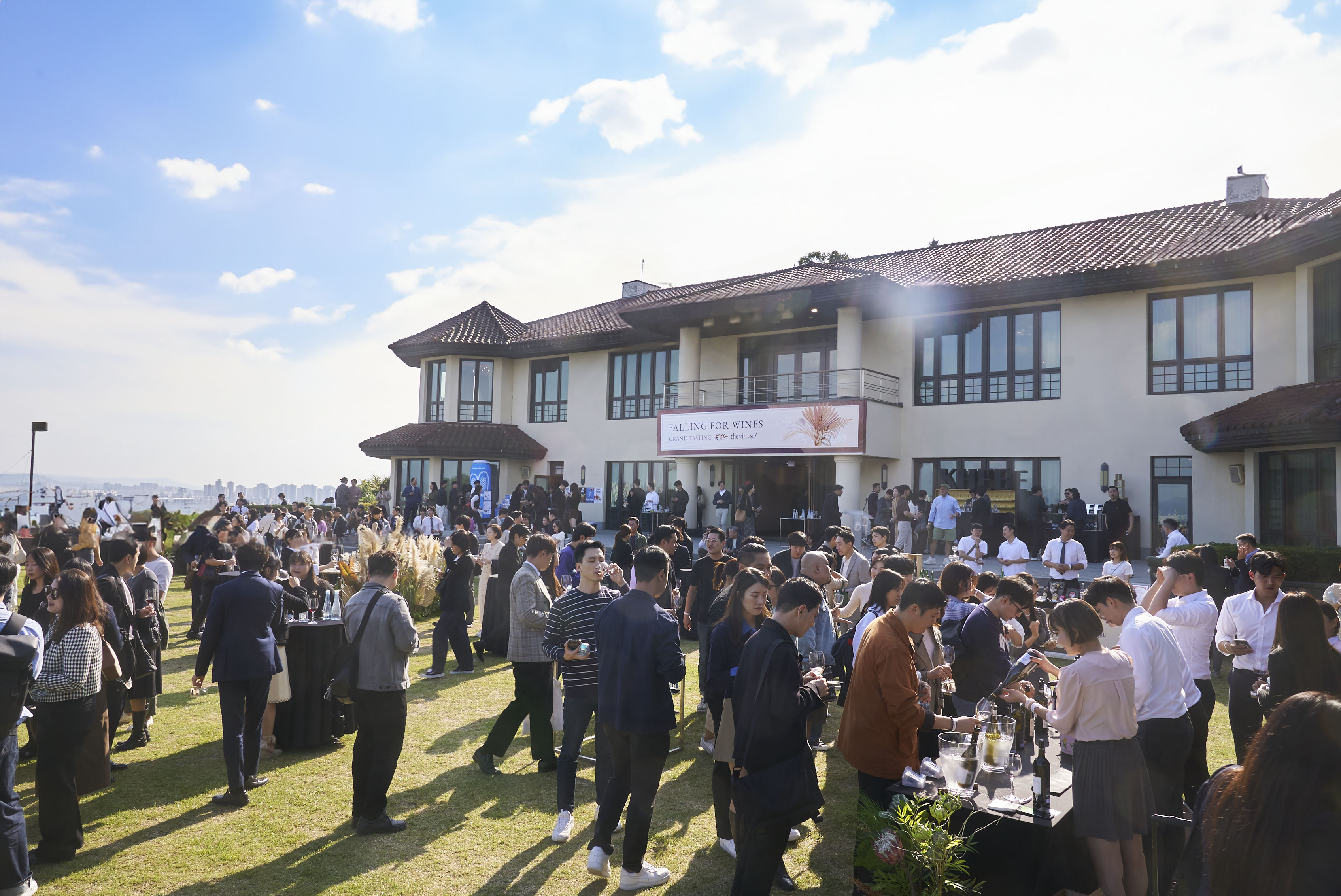 CSR Grand Tasting

2022, 2023

Display / Prints

Fomax, Fabric Various Sizes
Synthetic sticker


The CSR Grand Tasting held at Wakerhill Aston House is the largest annual event organized by CSR Company.
Drawing more than 400 industry professionals each year, this special event offers a splendid opportunity to experience and enjoy wine.

Attendees have the chance to explore the entire wine lineup of CSR Company, stay updated on the latest trends in the wine industry
and discover various wine brands presented by experts for tasting. I overalled branding and display in this event.



Dough Wines with Knotted
Display / Prints
leaflet, A4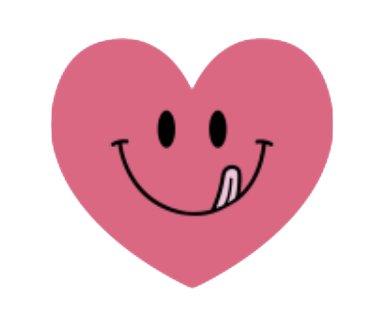 Plan / After Installed:
Knotted x Dough Zone
in CSR Grand Tasting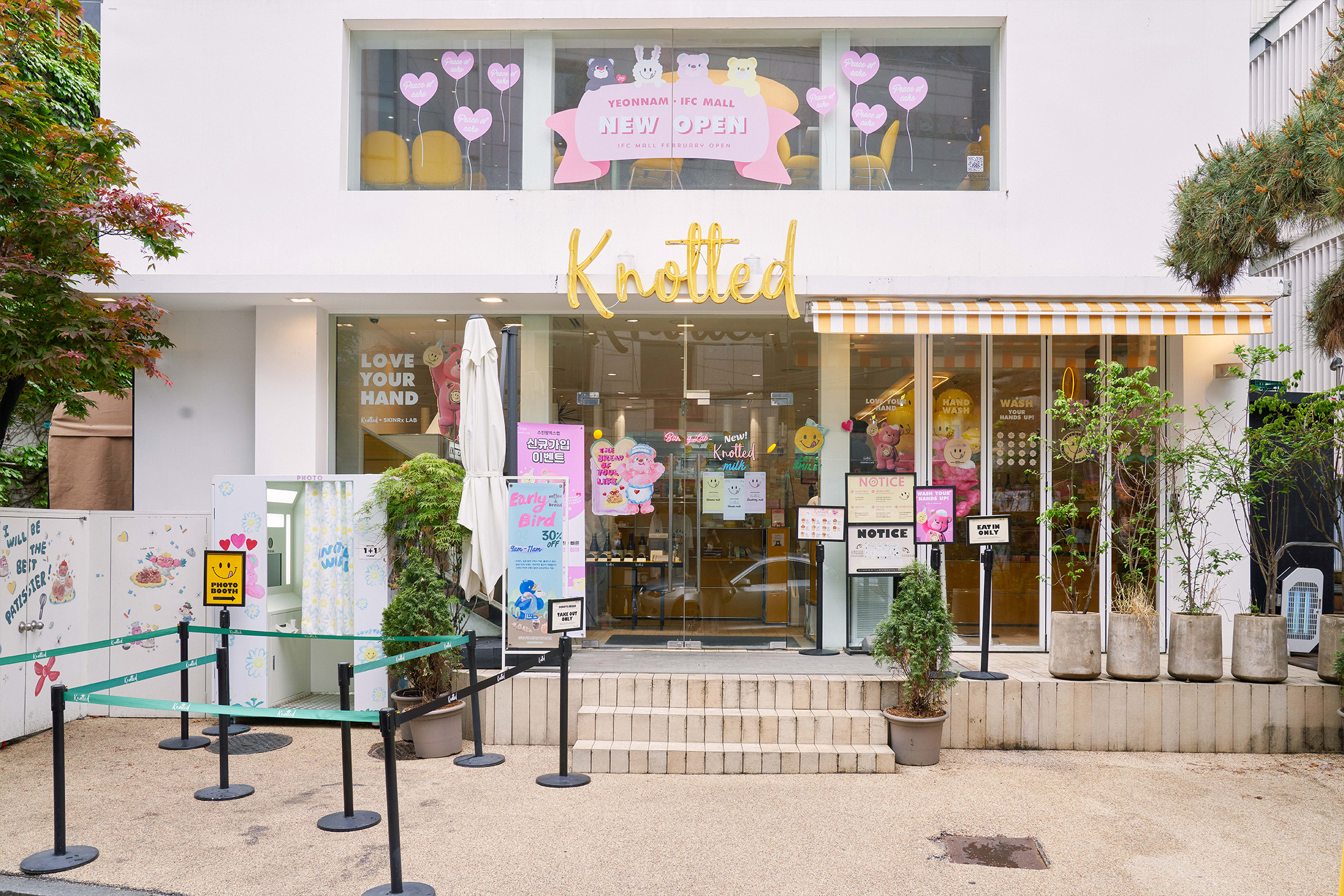 ︎Swipe
Knotted x Dough
in Knotted Chungdam










KHEE Soju Popup Store VMD / PACKAGE

in Davinci Motel by Hyundai Card



Fomax, Fabric Various Sizes
Package, Various Sizes
Posters, A3, A4
Hand Book, 165 x 210


VMD / Package / Prints




Hyundai Card <Da Vinci Motel> is Hyundai Card's comprehensive cultural event held in Itaewon,
an annual gathering of inspiration and energy that emerges once a year.
Featuring diverse programs such as talks, performances, exhibitions, and busking,
it's a unique space where one can encounter exceptional icons in art, academia, business, and technology.
At this event, we created and hosted an experiential pop-up store
where customers could intimately engage with KHEE Soju.


︎Swipe

Pop-up Store Booth



︎Swipe

<Plan B> Displayed image
︎Swipe

<Plan A>(with Photozone), <Plan B>
<Plan B> was selected.










Borelo x KHEE Halloween Party

in Bolero Itaewon


Sheet Sticker
Bar Menu, A4


Display / VMD



Planned masquerade-themed party for Halloween and showcased
a special cocktail recipe using KHEE in collaboration with Bolero.
Displays and printed materials for the event.





︎Swipe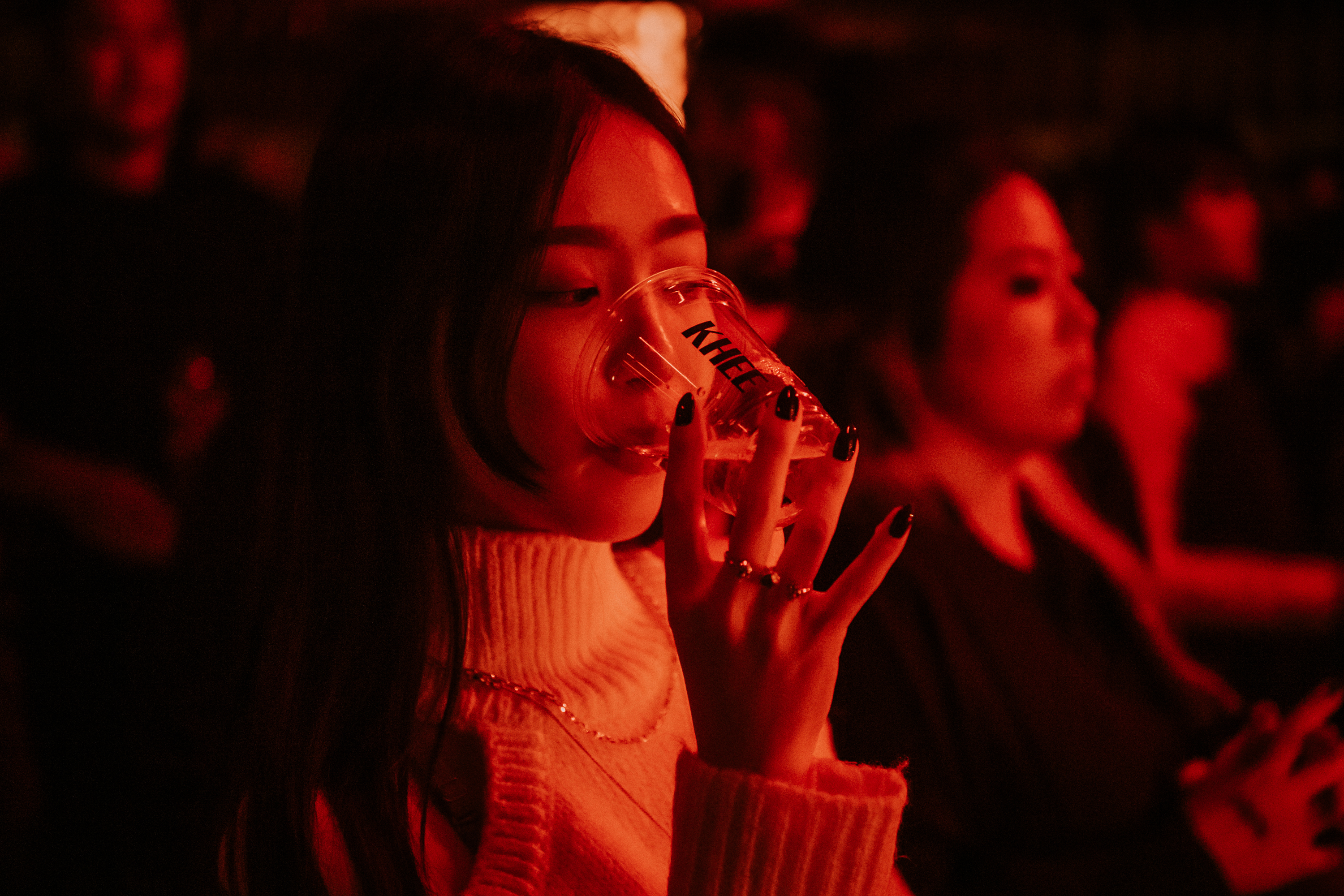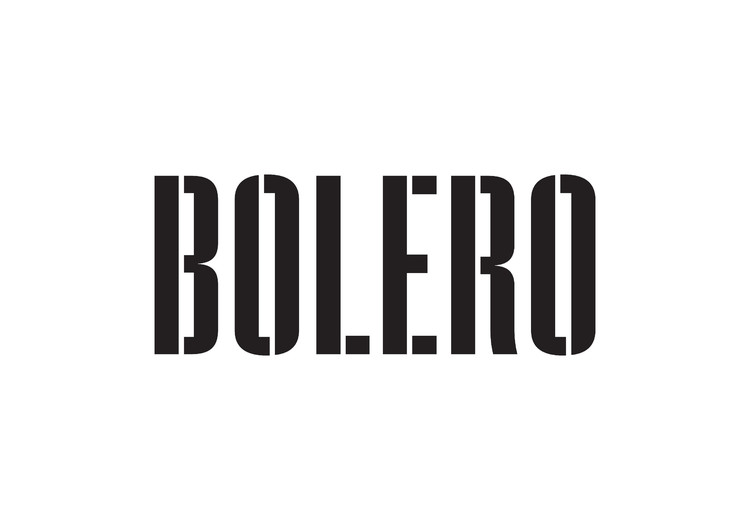 ︎Swipe

Beaumont des Crayers

Champagne with antique purple roses as the point.
The most award-winning champagne of all time among
NV Champagne in France. Mainly selling in major hotels.
Restaurant Maison Hannam gave a mission to decorate the room with Beaumont Des Crayers brand concept. It has completed the design of a hotel concept with purple and antique feeling,
the color of the brand.
Change this room!
The transparent golden liquid in the champagne glass will
use shiny slime with golden glitter instead of champagne.
(Champagne glass can be replaced with a key chain)

Beaumont Des Crayers x Maison Hannam

in Maison Hannam Room


Display / VMD



The hanger was inspired by the hotel bell cart.
︎Swipe
Beaumont Des Crayers POSM sets
Wood, Various Sizes


Champagne was of good quality, but plain on the outside.
So i decided to create an antique and elegant POSM that fits the product.
The design of the POSM display feels very elegant,
adding value to this champagne. When shoppers compare champagne,
They can choose because they may think Beaumont has higher quality and value.
Motive from Vintage puppet show cart / Ancient Greek temple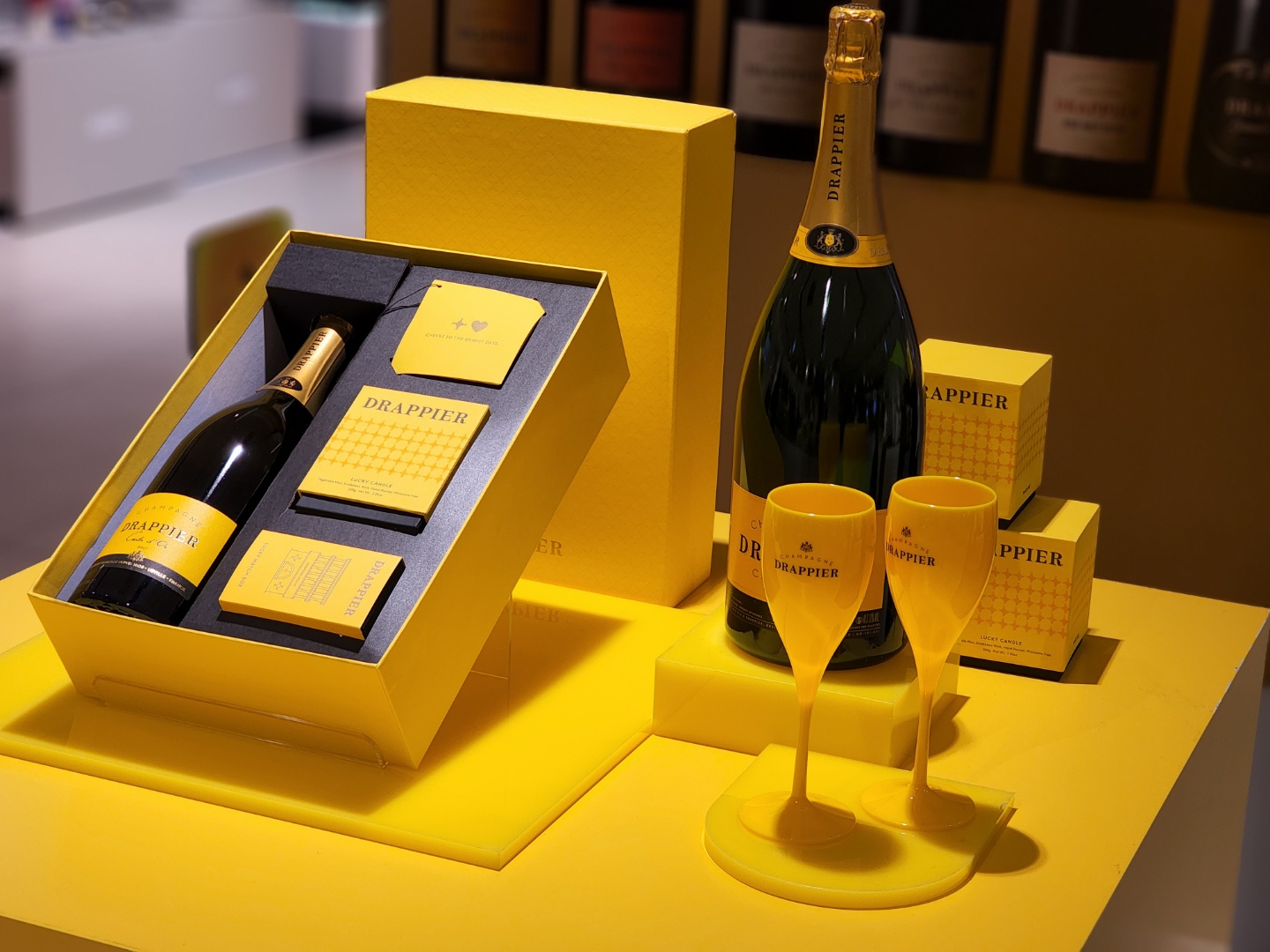 ︎Swipe
︎Swipe




Butcher's Cut Dosan x Drappier Champagne Pop-up


Butcher's Cut is owned by Samwon Garden, the oldest and biggest Korean BBQ restaurant in Gangnam.
They requested to make a photo zone using brand color on the terrace.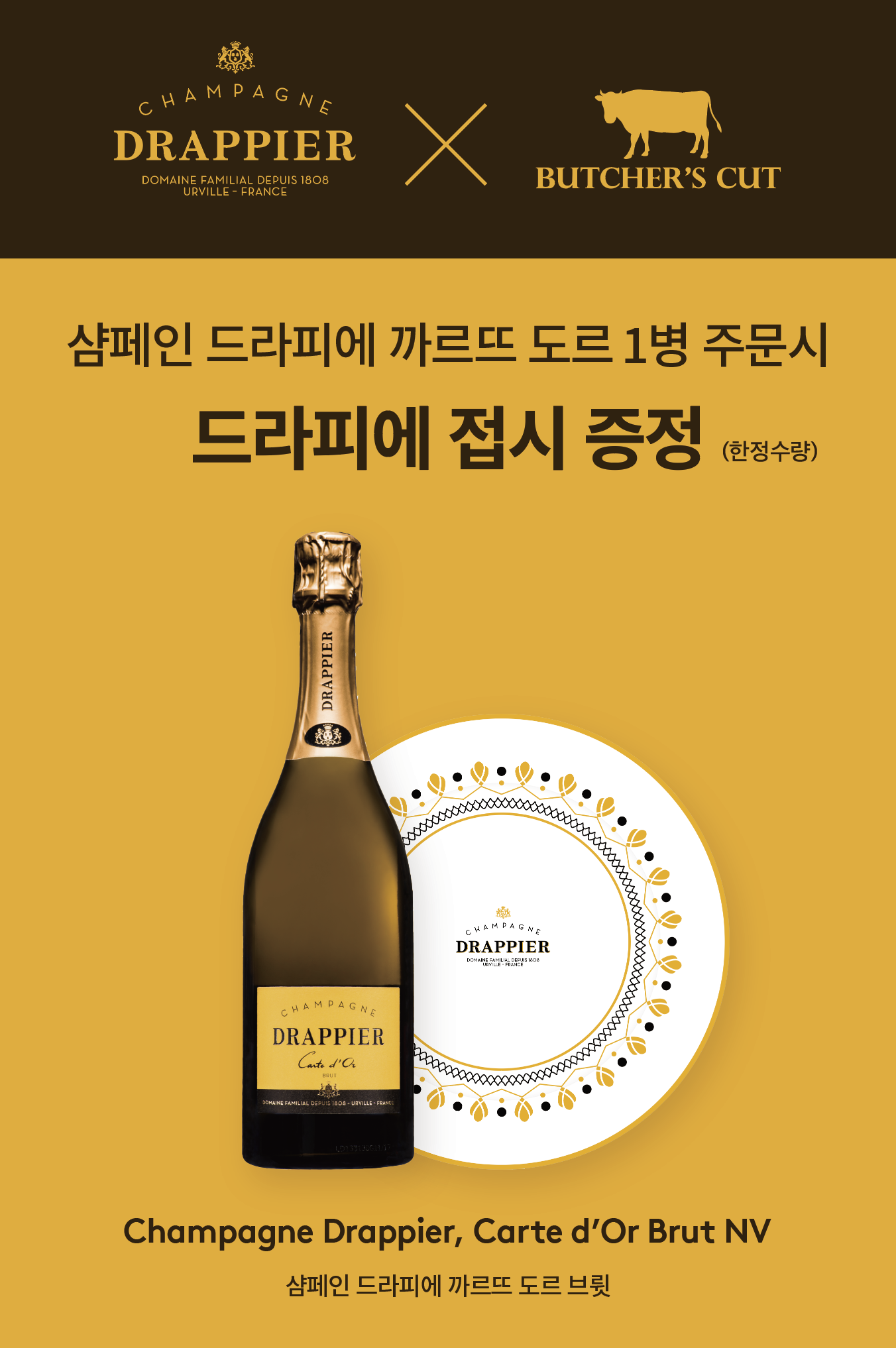 Poster & Plates


Plates were made as a free gift for people
who buy champagne in Pop-up Store.













Lavigne Liquor Store x Drappier Champagne
Photozone VMD


Drappier Champagne is a renowned champagne house with a rich history dating back to the 12th century.
Located in the Champagne region of France, they are known for their exceptional quality and unique style of champagne production.
Drappier collaborated with one of the largest wine store in Korea to create a photo zone.
I planned the production of the photo zone and display.
In particular, the red sofa is known to be the chair used by previous representatives to make important decisions.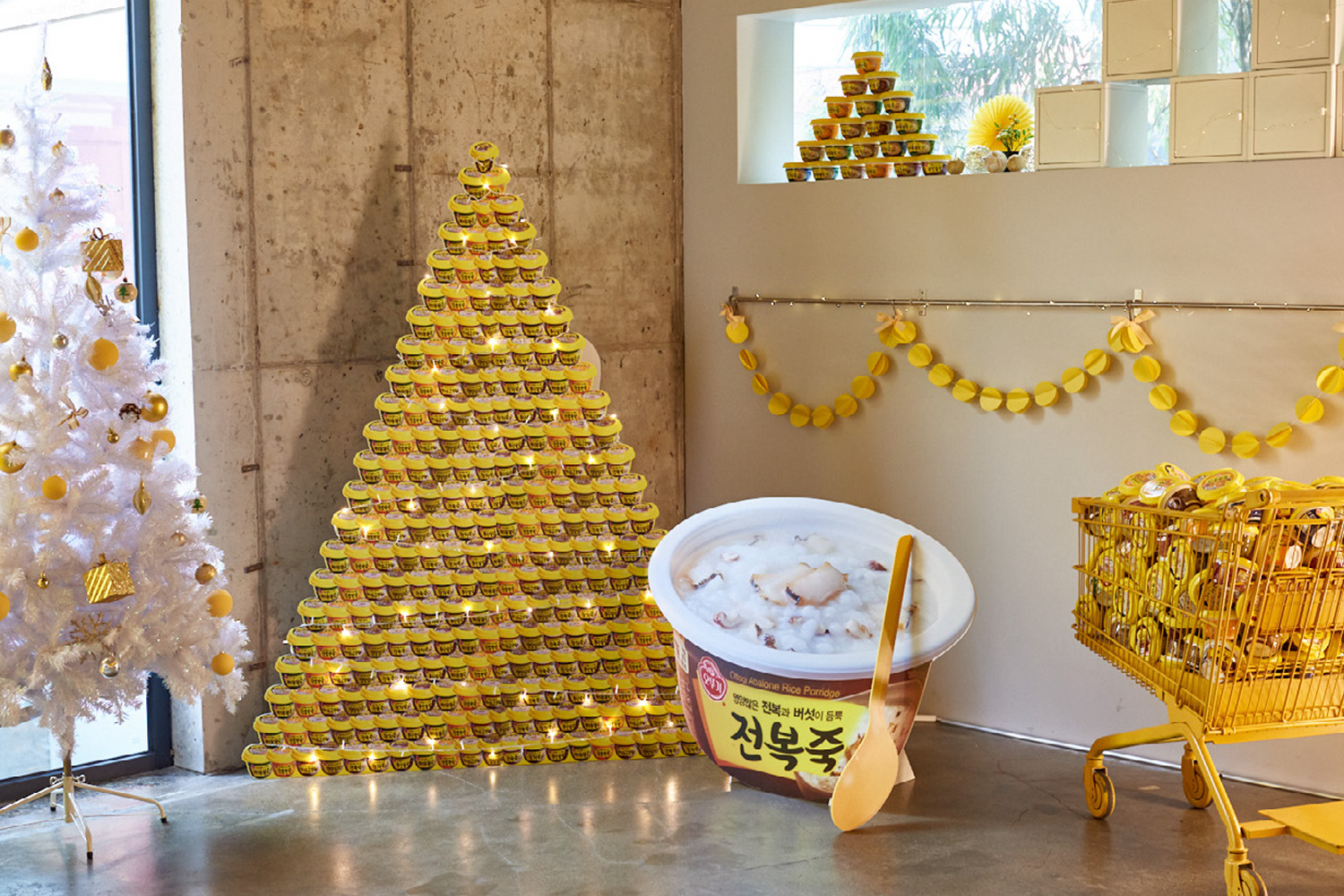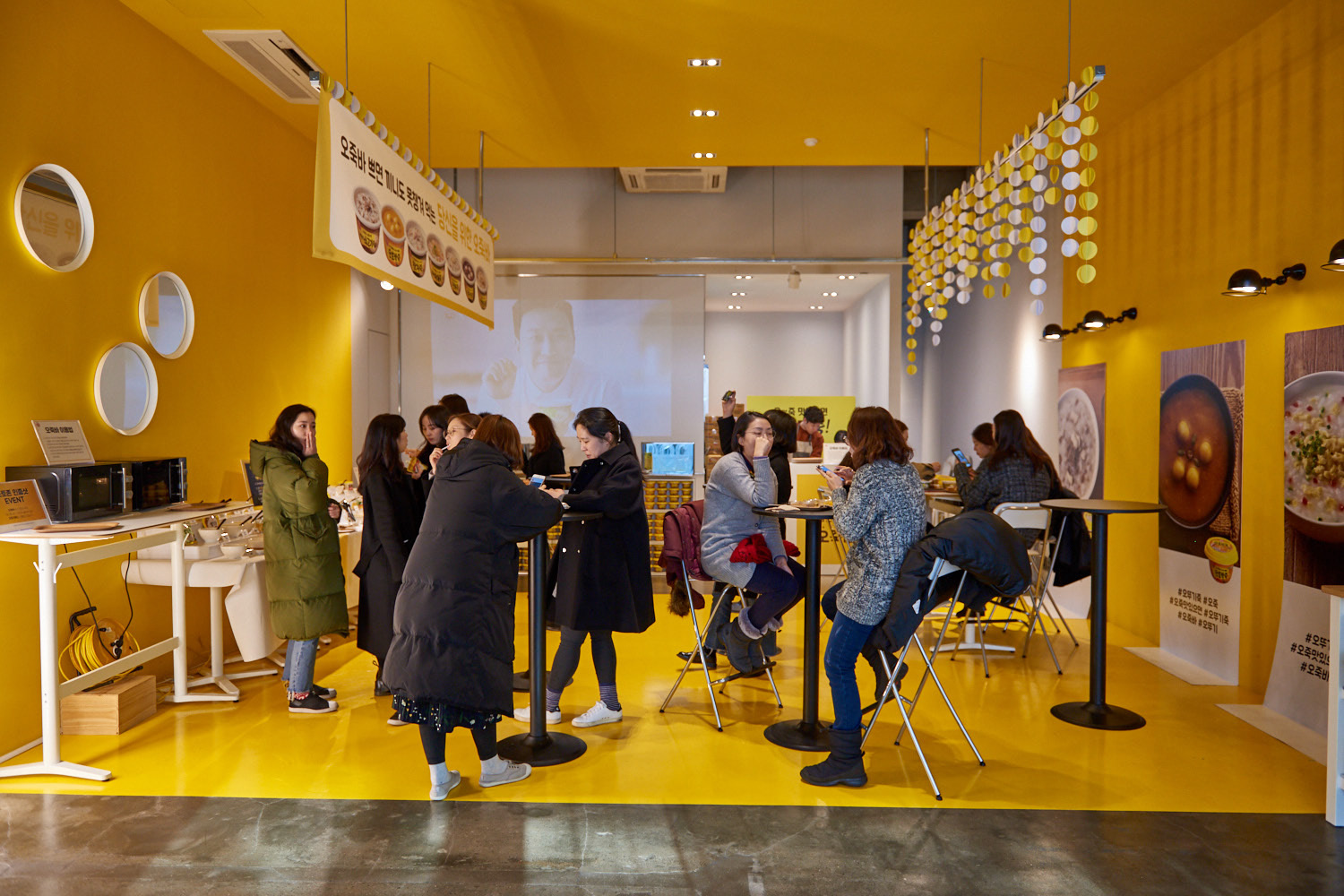 Ottugi Ohjuk-Bar

in Space by La main


Stand Banner, 600 x 1800, Various Sizes
Leaflet, Various Sizes
Fomax, 4T





Ottugi Rice Porridge Self Buffet Bar


Ottugi promotes the diversity and convenience of its porridge products, allowing consumers to directly experience and taste the products themselves. This enables consumers to experience the appeal and various flavors of Ottogi porridge firsthand, contributing to obtaining the effect of native advertising. This pop-up targeted working individuals aged 20 to 30.